Facial Acupuncture (Facial rejuvenation acupuncture)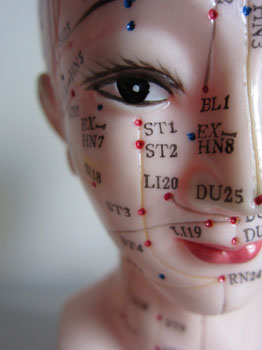 For thousands of years, the people of the Orient have known that beauty comes from the inside out. In order for a person to look their best, they must radiate health. Early on, the Chinese discovered and utilized ways to change the energy flow within the body to initiate the healing process for rejuvenation. They knew that many meridians either begin or end on the face and some have internal branches that go to the face. Dating as far back as early as the Sung Dynasty (960 AD – 1279 AD), Acupuncture rejuvenation practices were employed for the Empress' and the Emperors.

What are the benefits of Cosmetic Medical Acupuncture?
Cosmetic Medical Acupuncture or facial rejuvenation acupuncture may take 5-10 years off your face. It helps to eliminate fine lines and makes the deeper lines look softer. It can also help to minimize dark circles, puffy eyes, double chin, sagging skin, and dropping eyelids.
Facial Rejuvenation Acupuncture can help:

Improve firmness of the neck and face
Eliminate puffiness around the eyes
Reduce fine lines and diminish deeper wrinkles
Increase collagen production and cell renewal
Improve complexion and circulation
Reduce stress signs in the face
Bring out person's natural beauty
Slow the aging process
Increase energy level and concentration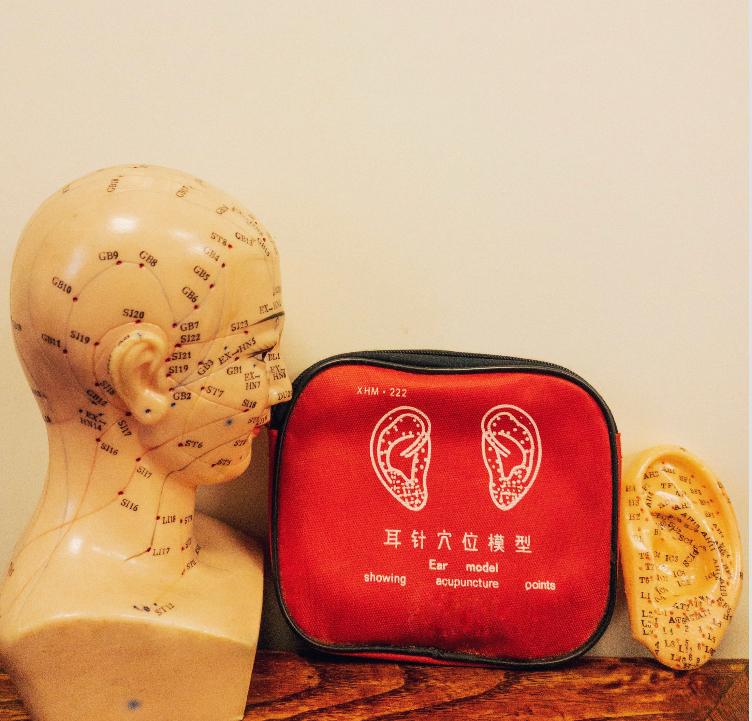 Ear Acupuncture and Reflexology

Auriculotherapy (Ear Acupuncture and Ear Reflexology) is a treatment process by stimulating and harmonizing ear reflexion points. Different regions on the ear agree with representing a body's micro-system, with projections for physical and emotional areas. The stimulation of these points acknowledges as Auriculotherapy.
Auriculotherapy is used extensively for pain control and addictions of all kinds. It has additionally helped with stress and anxiety, depression, allergies, PMS, vision problems, etc.
Auriculotherapy should regard these with conditions that negatively affect physical, mental, and emotional fitness as every other option to assist in healing the body.

Healthy foods can still be trigger foods for allergy!! We discover which foods, herbs or spices are feeding your food allergy
Possible Symptoms Associated with Food Allergies
| | |
| --- | --- |
| Affected Parts | Possible Symptoms |
| Digestive System | Vomiting, Nausea, Diarrhea, Irritable Bowel Syndrome, Constipation, Gas Bloating |
| Skin | Acne, Skin Rash, Eczema, Urticaria, Flushing/hot flashes, Hair loss, Itching |
| Brain | Chronic Fatigue, Autism, Anxiety, Depression, Poor Balance, Learning Disabilities, Attention deficit, Hyperactivity |
| Head and Neck | Dark Circles, Ear Infections, Ringing in the Ears (Tinnitus), Recurrent Sinusitis, Migraines Headaches, Excessive mucous, Sore Throat, Mouth Sores |
| Lung | Bronchitis, Breathing Difficulty, Shortness of breath, Asthma, Chest Pain |
| Mind and Emotion | Poor Concentration, Poor Memory, Mood Swings, Irritability, Anxiety, Depression |
| Joints and muscles | Chronic Pain, Joint Stiffness |
| Others | Anal-Genital Itching, Water Retention, Recurrent Infection, Irregular Heart Beats |

Extensive Test Items
We can become sensitive to our most basic dietary staples including: cow's milk, beef, chicken, pork, fish, egg and wheat. They include foods and inhalants in several different categories: Dairy, Seafood, Poultry, Meat, Vegetables and other misc. In accordance with lifestyle and eating habit variation, we have designed two different sets of test panel. You can choose a suitable panel with reference to your own eating habit.
We can test for some additional items for up to 203 international foods, spices, chia seed, fig, macadamia, sheeps milk, pine nut, mozzarella cheese, tarragon and kale and Chinese medicinal herbs.
Test reported will be released in 14 days, a personalised 4 day-rotation diet and a 45 minutes consultation will be given by our nutritionist (he was previously worked as part-time lecturer for the HKU SPACE and now he is periodically interviewed by the South China Morning Post for different health and nutritional issues).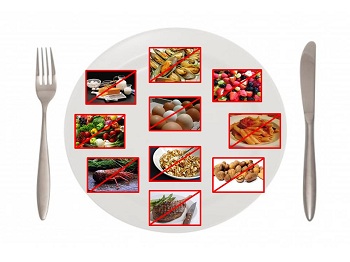 Hair can be used as an indicator of whole-body accumulation of certain minerals. It is especially useful to monitor toxic metal exposure. Because it reflects the storage levels of minerals rather than just what is being transported in the blood, it makes an excellent medical and nutritional diagnostic tool. From a small sample it is possible to analyse which of the minerals are either deficient or in excess. We are able to provide you with a report of this analysis and, through a consultation, we can make dietary recommendations, discuss probable tendencies for developing certain diseases, and suggest treatment where needed. Hair analysis and nutritional advice are provided by Mineralysis our nutritional division.